January 27, 2011 in Heritage West Coast
The Heritage West Coast website contains information on  historic sites and buildings, walks, rusty relics, photostories, video clips, mountain bike tracks and historic buildings in augmented reality mobile apps. Use the map to find locations and sites or navigate to pages on heritage groups and organizations on the West Coast.
E ngā iwi, e ngā reo, e ngā karangatanga maha o ngā hau e whā e noho ana i ngā motu nei o Aotearoa whiti atu ki te ao tēna koutou, tēna koutou, tēna koutou katoa. Nau mai, haere mai.
View Heritage Sites in a larger map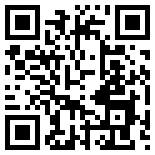 Greetings to you all, the people, the voices, the many representatives of the four winds, living within the islands of NewZealand and beyond.
Welcome.
The West Coast of the South Island of New Zealand is richly endowed in heritage assets of which many are located in some of the most stunning, lush, rugged, sparsely populated and often remote places. These historic sites hold the stories of Maori and Pakeha fruits of human endeavour, triumph and tragedy, hardship and prosperity. Many also played a key role in shaping New Zealand.
As we develop this site in 2011 you will see emerge not only the activities of Heritage West Coast but an in-depth insight into many of the places to visit, the history that surrounds them and the enormous effort being made by people in the region to conserve and present these sites for all to enjoy.
Comments are closed, but trackbacks and pingbacks are open.